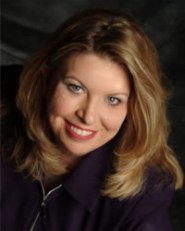 Sue Mulcahey, DC, LLC
A chiropractor serving Lawrence, KS
What we offer to help you "Live Life Well":
Convenient office hours 10:00 AM to 7:00 PM
Monday through Friday.

We use a wide range of techniques to suit the patient's individual needs, including the Blair technique for patients with headache pain.

Our chiropractor in Lawrence, KS, Dr. Mulcahey, is a provider doctor for most insurance groups.

We are here to serve you. We know that your
time is important, so we keep your wait time to
a minimum.

We offer extremely high quality chiropractic care in a friendly, relaxed environment in Lawrence, KS. Dr. Mulcahey is a chiropractor in Lawrence, KS who can get you out of pain and on with the kind of life you want to live. She can help you get out of head, back, neck, or other joint pain. We want your visit to be a very pleasant experience and ensure that you feel comfortable and well taken care of.
Call us at (785) 832-9355 to schedule an appointment to get out of pain by your preferred Lawrence, KS chiropractic provider!